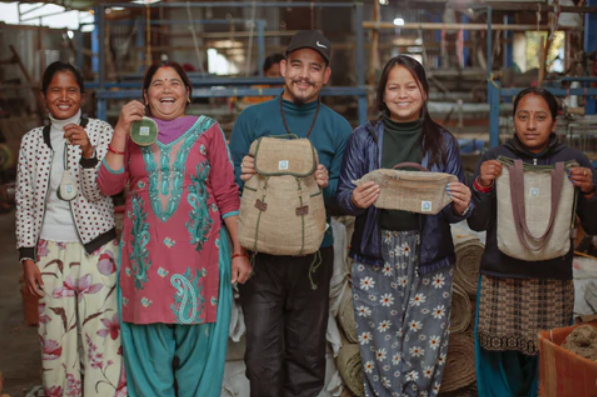 EARTH.er has been working with this family-based factory for over 10 years.
When we first co-operated with them, the factory was in poor condition with no fan under hot weather. Walls are peeled off, machines were old and some of them could not function probably.
In the early 2022, we finally managed to run the factory by our own. We refurnished the factory, installed fans and basic furnitures, repaired the equipments, etc. Then we send over our designs, teach them how to make the items and pay them directly on fair-trade basis.

EARTH.er is working hard to maintain our orders to them. We hope our regular monthly order is able to support their living and improve their working condition.